Generally, total insurance loss of particular car insurance usually depends on the comparison with an average auto. However, the final result may be influenced by various factors. For this reason, you should save all the maintenance records you have, since this can help you to prove what the condition of your vehicle was.
If you have not paid off all the money you owe for your auto, total loss can become really devastative to you. The main reason for this is depreciation. When encountering insurance claim inspector, you should be able to provide him as much information as possible. This should help in getting fair value of your auto.
Total Car Loss
Total loss of a vehicle is not necessarily associated with total insurance loss. Even though a total loss vehicle most likely was involved in an accident, it nevertheless can be repaired and be driven safely again.
Not a safety inspector but an insurance claim inspector decides whether or not an auto is total loss. He can declare it to be this way if the repair of the auto, according to calculations, exceeds the cash value of the auto.
Different insurers may have different percentage which determines whether or not a particular auto is a total loss. However, generally, if a repair of the vehicle will cost over 75% of the vehicle's value, the vehicle will be declared a total loss by an insurer. The main factor that insurance concerns is financial protection. For this reason, an insurer will make a final decision on a total loss given the amount of money. Below you will find several methods that will help you evaluate the cash value of your vehicle. Totaled car value calculator will help you dealing with total car loss in the most effective way.
How to determine case value?
You can rarely find two autos with the same cash value. However, several most important aspects exist when it comes to determining the cash value of any auto. The basic factors include an automaker, model, and year of production. Determining the cash value has many similar features to determining the selling value, which is usually based on Kelly Blue Book. Don't forget about the kind of trim your auto has and any upgrades, because these aspects are important too. To prove the mechanical condition of your auto, you should save you maintenance record.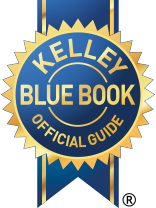 The condition of the vehicle's body appears to be another important factor that should not be forgotten. It is very important to have pictures of your car before the accident. This may be good enough evidence of its condition. Appraisal will also include mileage of the auto. The certain mileage can be easily seen even after an accident on the odometer. Lower mileage usually means higher cash value. In case your odometer is inaccessible, it is possible that your odometer reads the invoice from the last change of oil.
To make appraisal even more accurate, contact your local dealers in order to know for how much a similar to yours auto is currently selling. For this purpose you can also view prices on the Internet or ask for a written quote. By the way, written quote may be useful when your insurance claim inspector prepares the appraisal.
If you are not confident in that the assessment is fair, feel free to address any unaffiliated car body shop for a second estimate. Usually insurers have affiliated car body shops, so they can provide you estimation not in your interest. Your insurer has to protect your financial interest. And if you are not sure that the insurer does it, go ahead and ask questions.
When a total loss occurs, the payout by an insurer may satisfy some people. But if you have just bought the car and got in an accident, and you may still finance this auto, it is quite probable that you won't be able to cover the balance of your loan agreement just at the expense of the payout. However, there is a real protection in this situation. This type of protection is a GAP policy. It will cover the financial gap, resulting from a total loss.
What is GAP Policy for Total Auto Insurance Loss?
Depreciation of cars occurs very quickly. Sometimes a car can lose over 25% of its price just after its purchase from a dealer. If after the purchase you continue to finance your car, this means that you are financing it by making monthly payments. And if, being in this situation, your auto becomes a total loss, the cash value of your vehicle will be not sufficient to close your loan. In result, you can't use your car anymore but are obliged to pay for it under the agreement.
You can either go without total loss coverage or make the benefit of the GAP insurance for quite high price. GAP stands for Guaranteed Auto Protection and can help you to pay the difference between the amount you still due on your loan agreement and the actual cash value. It will be applied in case of a total loss. Despite this solution is quite expensive, it appears to be effective if your vehicle is financed or leased.
You can buy GAP from certain insurance agents or through financing of dealers. A good idea is to shop around for various GAP options, since it is an expensive investment. Even the totaled car value calculator hints that GAP is effective.
When it comes to calculating a total loss for auto insurance, some subjective approaches are acceptable. However, in most cases everything is calculated based on average comparisons. You and your insurance claim inspector may have different opinions on the value of your auto.
Even though you may be too emotional when it comes to arguments with insurer, you may be right as well. For this reason, do some research, and it will allow you to substantiate the claim to your insurer. Besides, such an option like GAP can make the financial consequences in terms of total loss lighter to you.